Destination Salem Blog
Seriously. How often do we get to say THAT? And we were curious. The PEM has released some advanced images and promotional materials for their new exhibition, California Design 1630-1965: Living in a Modern Way, with cars. Which leads a person to wonder, Are they going to have cars in the museum? Because that would be pretty cool.
And, you know what? They DO. They have a CAR in the Museum. And it is pretty cool.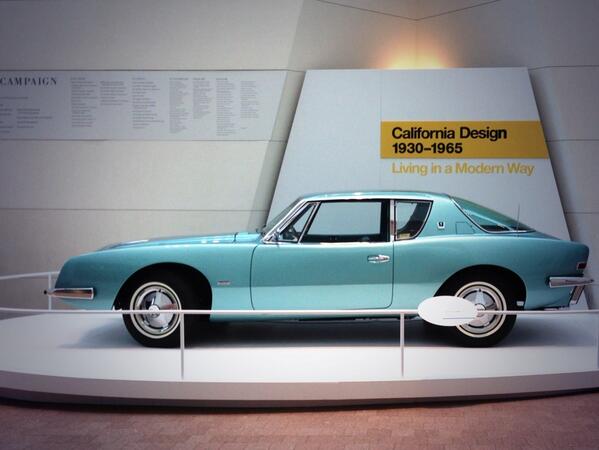 And that's just the beginning of California Design. This is a very fun exhibition of furniture, textiles, fashion, classic vehicles, and more. It comes to Salem from the Los Angeles County Museum of Art (LACMA) via museums in Tokyo, Aukland, and Brisbane. Salem is the exhibition's final stop, and only stop on the East Coast.
The modern California design featured in this exhibition changed perceptions and ushered in a new era of innovation in architecture, furniture, fashion, and the way people saw the world. And it is fun. The bathing suits, the teapots, the toys - it is fun to be reminded that Barbie and Spandex were once new, that molded plywood was experimental and game-changing for middle class furniture, and that the Studebaker Avanti was futuristic.
California Design, 1930-1965: Living in a Modern Way is on view at the Peabody Essex Museum March 29 - July 6, 2014. And it is pretty cool.
Posted by Kate on 03/28 at 09:00 AM
Permalink
Okay, we're falling victim to Throwback Thursday, AKA #TBT, with the rest of our friends, fans, and foes on Social Media. Coincidentally, History of Massachusetts (on Facebook and Twitter) has posted a few great, historic, pictures of Salem this month. We're grabbing them to share here, because we love looking at old pictures of Salem and wondering what it was like to ride a trolley car down Essex Street, visit The House of the Seven Gables, or step into the East Church, which is now the Salem Witch Museum.
Oh, wait. You can still do all of those things today! And in color. That is the magic of living, working, and playing in a historic community that is still making history.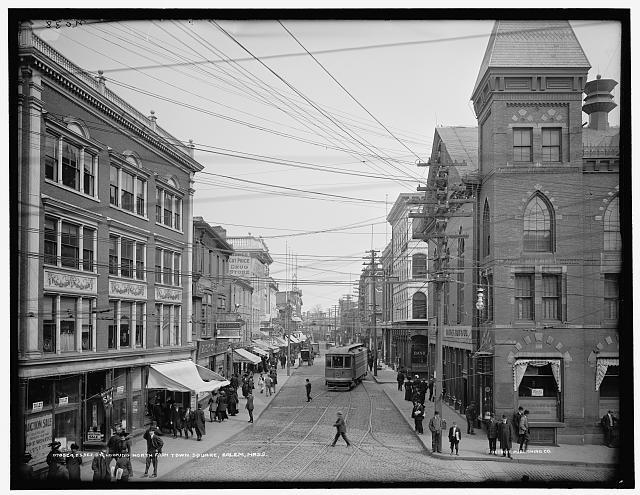 If you are having trouble getting your bearings in 1910, that is the Daniel Low Building on the right (today it is Rockafellas' restaurant), and we are looking east.
Thanks, History of Massachusetts. This was a fun trip down memory lane (and Essex Street, and Turner Street, and around Salem Common).
Posted by Kate on 03/27 at 09:45 AM
Permalink
Subscribe to Our Blog

Free Guide!